With current concerns for airborne viruses causing illnesses, we can help improve the air quality in your home with products like; UV Lights, Air Purifiers, Upgraded Air Filters.
Contact us for a FREE consultation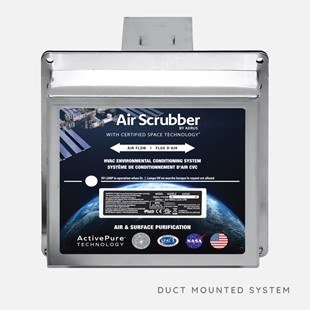 New & improved PATENTED ActivePure® Cell destroys over 99% of all surface and airborne contaminants faster
Our proprietary ActivePure® Technology uses light waves and a catalytic process to produce scrubber ions and hydro peroxides that destroy contaminants on surfaces and in the air
Removes VOCs, odors, dust, pet dander, and other allergens
Installs directly into existing ductwork
Prevents dust build up in heating and cooling systems
Creates a cleaner and safer environment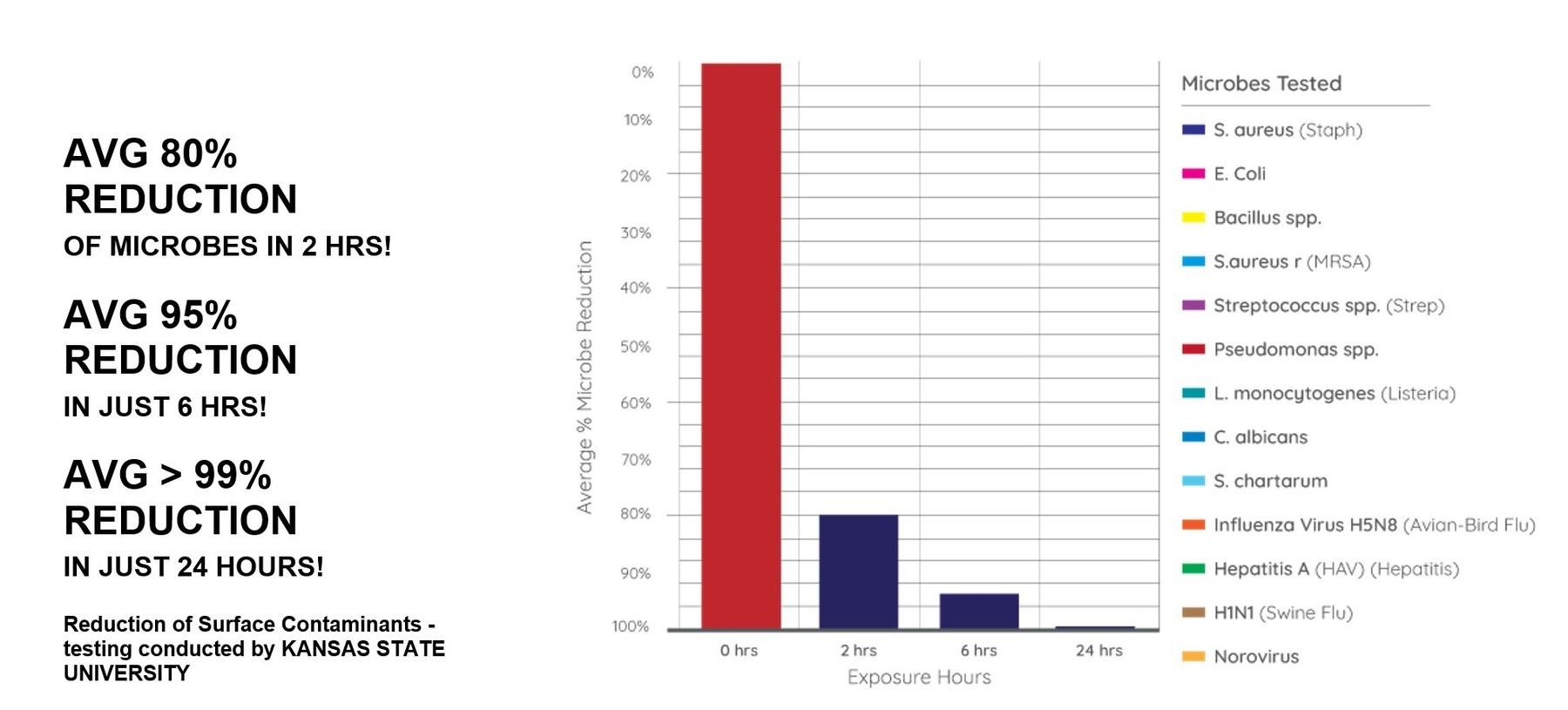 The Difference Between an Air Scrubber and a UV Light
While both air sanitizing systems help clean air, they're not the same. Here are the key differences between them that can help you decide which one will work for you:
Effectiveness– An air scrubber and a UV light both target different things. A UV light can only eliminate most viruses, bacteria, and mold. In contrast, an air scrubber removes allergens and dust particles along with microbes. Hence, it's a more powerful and effective form of air cleaning technology.
Active vs Passive– A UV light prevents viruses and bacteria's from entering the air inside by destroying them. Air Scrubber Plus also uses this technology. But along with this, it works offensively or actively by sending out negatively charged ions to hunt and remove any pollutants such as allergens. A UV light can't do that on its own.
Certified Space Technology– Even though UV lights have been proven to improve the air quality, they don't have the Certified Space Technology approval that the Air Scrubber Plus does. It was originally developed in collaboration with NASA and is now approved by the Space Foundation.
Cost– Germicidal UV lights are more affordable than air scrubber. Plus, you'll have to pay much higher installation and maintenance costs with an air scrubber than a UV light in your HVAC.
Gustafson Heating & Air Conditioning Inc. Can Help with Indoor Air Quality Treatment in Highlands Ranch, Centennial, Englewood & Littleton, CO
Indoor Air Quality significantly impacts the integrity of your home, health of your family, operation of HVAC equipment, and your budget. Unfortunately, the air in your home is likely to be 100 times more polluted than outside air, with potential sources in every room. The dust you see floating and gathering is actually a combination of mold spores, pet dander, bacteria, pollen, dust mite debris, and other contaminants. Whether you're targeting a specific concern, or are unsure of the scope of the problem, the qualified professionals from Gustafson Heating & Air Conditioning Inc. can help. We don't offer generic solutions to your specific challenge, but provide accurate analysis and targeted strategies.
Effective Indoor Air Quality Products & Services
Gustafson Heating & Air Conditioning Inc. draws from a wide range of innovative options, from top manufacturers, to offer a sophisticated whole-home solution. And we stand behind the results of our services with our 100% Unconditional Satisfaction Guarantee. From air purifications systems and advanced filtration to germicidal UV lamps, heat recovery ventilators, and humidifiers, our NATE-certified technicians install the technology that resolves every type of issue. We put you in control of your indoor environment, creating healthier, cleaner, and more enjoyable homes throughout Highlands Ranch, Centennial, Englewood & Littleton, CO.
Gustafson Heating & Air Conditioning Inc.
April 19, 2017
2022/12/02