Charitable organizations
Gustafson Heating recognizes we have a social responsibility to the community. We regularly give back to the community in various forms, be it monetary or volunteer work.
Here are some great charitable organizations we donate to:
Court Appointed Special Advocates
The National CASA Association is a network of 933 programs that are recruiting, training and supporting volunteers to represent the best interests of abused and neglected children in the courtroom and other settings. Volunteer advocates—empowered directly by the courts—offer judges the critical information they need to ensure that each child's rights and needs are being attended to while in foster care. Volunteers stay with children until they are placed in loving permanent homes. For many abused children, a CASA volunteer is the only constant adult presence in their lives.
casa-logo
Glory Community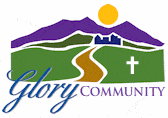 The mission of the Glory Community, a not for profit community, is to glorify God by meeting the special needs of adults with developmental disabilities and their families by providing a caring residential community in a safe, stable Christian environment. The Glory Community will foster a lifelong opportunity for vocational, social, emotional and spiritual growth; helping to maximize the resident's full potential, self confidence, peer relationships and independence.
Warren Village
Warren Village exists to help low-income single parent families achieve personal and economic self-sufficiency—and to sustain it. Their comprehensive program is designed to get their clients on solid footing so that when they leave them they're ready to create sustainable stability for themselves and their families. The clients complete a rigorous program that includes working or attending school full-time, attending life skills classes and volunteering.
Step13

Through sobriety, training and work, residents of Step 13 shall become self-reliant, productive members of our community serving as an example to others that success can be achieved by stopping the practice of enabling self-destructive behavior, breaking the cycle of dependency, and promoting responsibility.
Gustafson Heating & Air Conditioning Inc.
April 19, 2017
2022/12/23